North West Wedding Awards 2022

We're delighted to have been nominated and to have reached the finals. Whether we win or lose, we continue to deliver the same high quality of wedding and event catering to clients across the North West. If you want a wedding meal that your guests will remember forever, call Cheeky Chilli Events today on 0151 352 3469 or email us at info@cheekychillievents.co.uk to arrange a friendly chat with an experienced member of our team.
Contact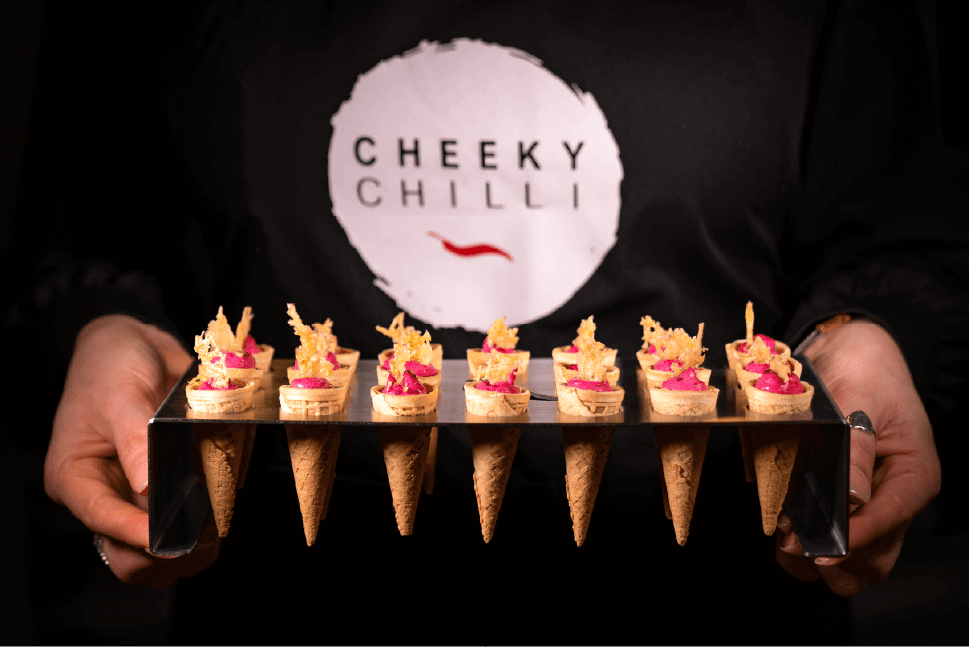 We used Cheeky Chilli for our wedding at Talhenbont Hall - would strongly recommend! They had a large range of choices on their menu but also made it clear we can have anything else off the menu. The food was delicious and we got lots of compliments, and the staff were really organised and relaxed. The evening food was really popular and the staff made sure it was distributed to everyone. You won't regret booking!